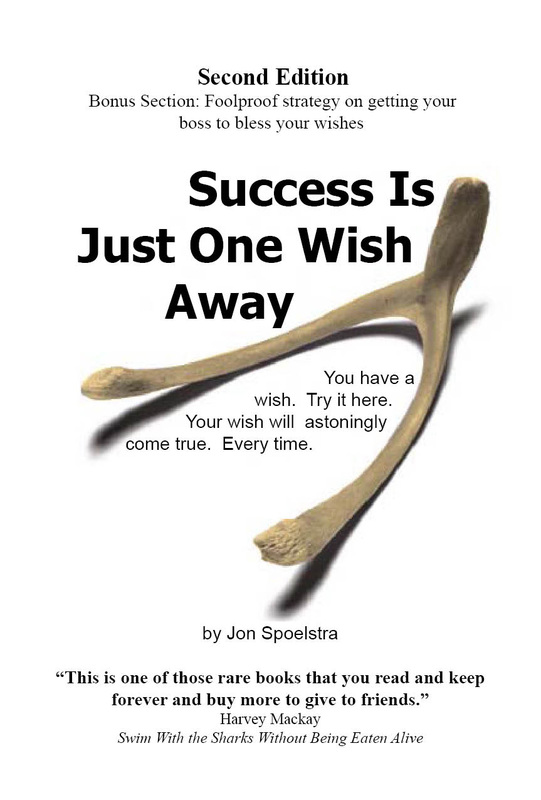 I've written a Wall Street Journal best seller.
I've also written a set of workbooks that cost almost $5,000 each.
​My most important book, however, is Success Is Just One Wish Away.
It's the most important because the concept of the book changed my life long, long before I wrote the book. Every success that I've enjoyed over the decades I can point to the concepts in this book.
Will it change your life for the better? Absolutely, positively, for sure it will.
Inside this Kindle version, I've added one important bonuses.
If, by chance, you need somebody else to buy into your wish for it to come true, then you'll love this bonus. This bonus is a foolproof strategy in getting others to help you achieve your wish. Amazingly, you can use this strategy time after time after time.


Get it at Amazon.


---